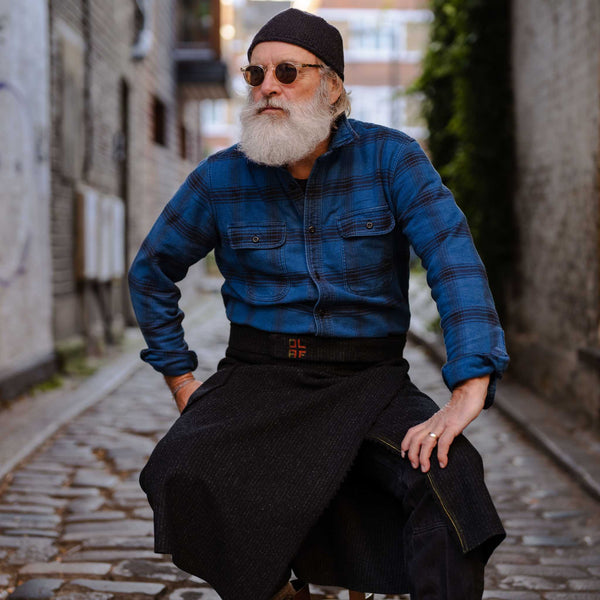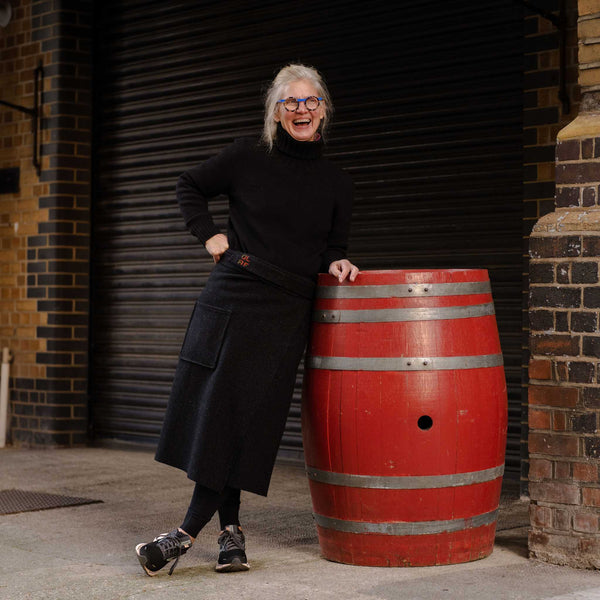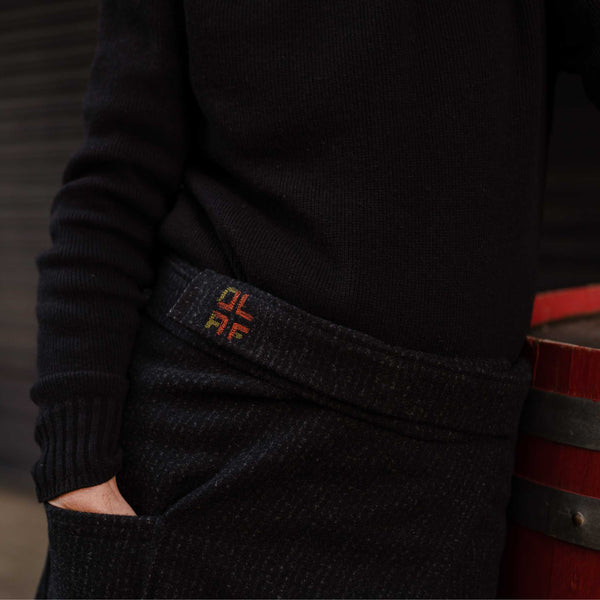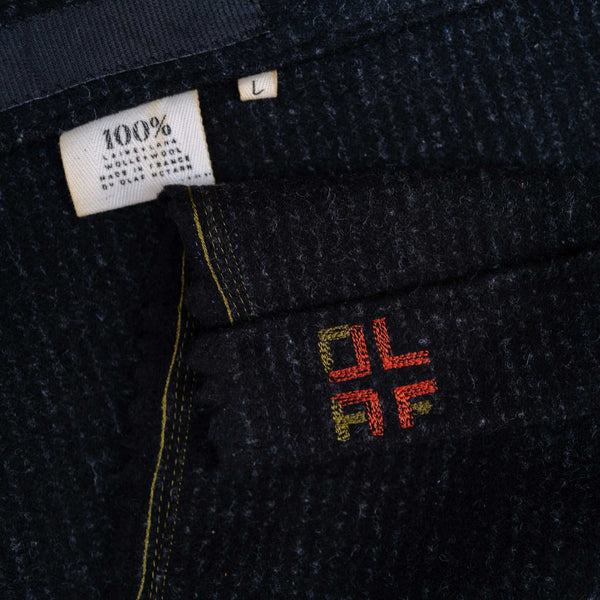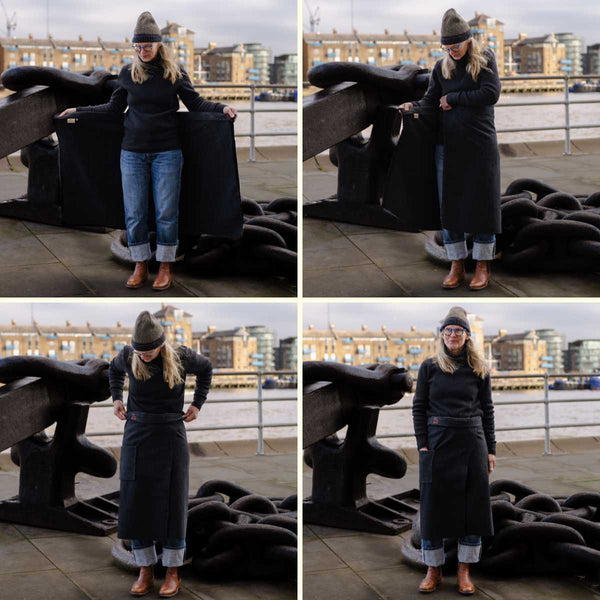 The Original Olaf Kilt Blanket
Olaf takes you back to that weighty blanket you snuggled under at your grandparents' house.

Except Olaf is not just for the sofa. We've designed it to wrap around your waist just right, and stay put with convenient velcro strips. The waistband flips neatly over for a snug fit that feels like a loving hug.
If you really wanted to, you could hike the Andes or hunt deer in the Scottish highlands wearing an Olaf, that's how well it sits. Or perhaps you'll wear it to keep you warm as you grapple with the issues coming from your laptop in your chilly home office (which costs so much to heat these days!).
Currently selling limited edition batch 01, handmade by us in our French home studio.
Scroll down for size details.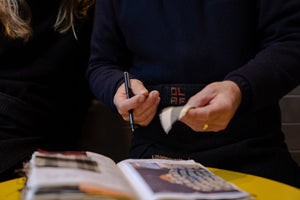 Jamie & Diane's notes
We've been in textiles for four decades, advising and designing fabrics for some of the leading menswear and womenswear brands in the world. We design, design, and design - so much so that it can be hard to know where to stop.
Olaf is the result of our conscious effort to put all our accumulated textile expertise into one beautifully crafted piece.
We've developed a unique fabric specially woven for us in Italy, using 100% Virgin Wool which has been boiled in the finishing process for a rugged timeless feel. It is a chunky 550 grams per square metre, designed to keep you super warm and to stay perfectly in shape.
Like a kilt, the Olaf wraps around the waist one and a half times, and is held in place by conveniently placed Velcro strips, allowing for maximum sizing comfort.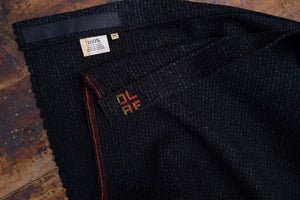 Pick your size
The beautiful thing about designing one very special garment is the attention to detail we can pour into it. Details like how to tell each size apart.
On a large Olaf, the inner selvedge is decorated with green stripes. On a size medium, the selvedge is a rust colour. This is designed to minimize family feuding over whose Olaf you just picked up from the floor in the hallway.

Now for the practical details:
Medium fits waists of 75 to 95 cm and heights under 180cm. That's waists of 30-36 inches and heights of under 6 foot.
Large fits waists of 90 to 110 cm and heights of 180cm and above. That's waists of 35-43 inches and heights of 6 foot and over.
Caring for your olaf
This is a tough fabric. The tight weave in rugged wool, combined with the milled finish, makes it almost waterproof and also similar in toughness and resistance to the famous "thornproof" wools used in traditional hunting gear.
Dry clean when absolutely necessary. Otherwise just wipe off spills with a damp cloth.